Commercial leaf blowers
Power-packed
No gas necessary
The Kress Backpack Blower is a world-class landscaping solution with 1.2 kW of power and configurable speeds. Achieving 1529 m3/h, 85 m/s, 35 N, it's the reason to retire your gas-powered leaf blower.
A true fuel replacement
With the Kress 60V Commercial 8-minute CyberPack batteries you can finally go fuel-free.
No harmful emissions. No excessive fuel costs. No exhaustive maintenance.
And better yet, there's no downtime. They fully charge in just 8 minutes so crews can keep working around the clock. Enhanced for health
Choosing Kress means healthier work.
Crews are no longer subjected to continuous exposure to toxic exhaust emissions, deafening noise, and harmful vibrations throughout the day.
See the proof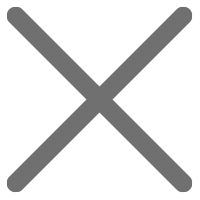 | | | |
| --- | --- | --- |
| Sound & Noise | Kress KC500.9 | Gas-powered equivalent |
| Sound pressure level | 79.5 dB(A) | 101 dB(A) |
| Sound power levell | 96.2 dB(A) | 109 dB(A) |
Note: A decrease in 10 dB(A) represents a 10-fold decrease in sound intensity.
Elevated endurance
The ergonomic backpack design makes it easy to carry long-lasting battery power. It's also adjustable and air permeable for all-day comfort.
Premium power, exceptionally quiet
Unlike noisy gas blowers, the Kress Backpack Blower runs near-silent at 62 dB so crews can clear leaves without disturbing others.
Weatherproof & washable
With IPX4 water-resistant construction, the Kress Backpack Blower is safe to use on rainy days and easy to wash.