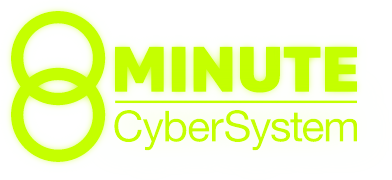 Welcome to the post-petrol era
The death
of petrol
It has been (over)promised. Foretold. Predicted. We've finally unlocked the true potential of battery power. Longer service life*. 2x power*. 8-minute recharges. Zero downtime. The wait is over. Start your transition to battery power today.

* Compared to most lithium-ion 18650 cells, as specified by cell manufacturers
Faster than anything else
Kress CyberPack batteries run cooler. So much cooler that they don't need to be cooled down before charge.

Cooling

Charging

Kress

18650 cylindrical cells

21700 cylindrical cells

Polymer cells
3,000 charge cycles
Kress 8-minute batteries last longer. Much longer. So longer that we back them with 8-year warranty* for professional use.
* For residual capacity lower than 70%
More longeval than any other cell

Kress 8-minute cells

18650 Lithium-ion cells
* average indicative value as resulting from the specifications of cell manufacturers

21700 Lithium-ion cells

Polymer cells
The CyberSystem ecosystem
A system is such when its elements work together as parts of an interconnecting network. Batteries dialogue with tools and chargers. Data are sent to the cloud for diagnostic, theft protection, fleet management and much more. Everything is at your fingertips.
Brutal power
Kress CyberPack batteries supply up to 3.5 kW to the brushless motor, which in turn delivers 90% of it as output power. That's 3.2 kW or 4.35 HP, the same as a commercial-grade 64 cc. 2-stroke engine.
Power on an unprecedented scale

Kress CyberPack 4Ah battery

4 Ah 18650 battery

4 Ah 21700 battery
Your new fuel tank
With 5 kWh or 7.2 kWh of energy, the 8-minute CyberSystem DC-DC charger stores enough juice for all your tools for the whole day. Refill it after work in your garage, and you'll never have to stop at a petrol station to fill a tank with fossil fuel again.


You won't regret petrol
The Kress Commercial line of tools for professional landscapers has been designed from the ground up to withstand the unprecedented power delivered by the 8-Minute CyberPack batteries. Instant torque
Unlike petrol engines that need to reach high RPM before delivering decent torque, the Kress-made brushless motor produces 100% of its rated torque as soon as you pull the trigger.
Balanced ergonomic design
Not only is the trimmer surprisingly lightweight for its power, but weight distribution is balanced for perfect maneuverability and effortless operation.
High efficiency transmission
The lightweight drive shaft allows for a faster acceleration of the line reel and minimal power loss.
42 cm cutting capacity
The pro-grade 2.4mm line rips through dense grass and thick weeds with ease.
Rapid line reload
Quick and easy installation of up to nine metres of fresh line.
Power that won't wear you out
At only 3.7 kg, the KC200 is lighter than any professional petrol-powered hedge trimmer, whilst delivering uncompromised power. Something you'll appreciate when trimming overhead for hours.



Slice branches like butter
The 60 cm dual-action blade effortlessly cuts branches as thick as 38 mm. Made in Germany out of low carbon, diamond-ground steel, it holds the edge and remains sharp for longer. High output power
The Kress-made brushless motor converts 90% of the battery power into brutal output power to effortlessly drive the blade through thick branches.
Inclusive adjustable rear handle
At the push of a button, the rear handle rotates up to 90° left or right to make vertical cutting easy for both right- and left-handed users. Equally.
Massive torque delivery
Petrol engines' torque drops off fast as RPM decreases. With the Kress Commercial chainsaw, torque remains at the highest level even under severe load.



Fast and clean cuts
Thanks to 2.4 HP of output power and 1.8 Nm of torque, the KC300's chain is driven at an outstanding 24 m/s speed for fast and smooth downing of large limbs and trees. More power, less weight
Less vibration. Zero exhaust fumes. Low noise. No hard yanks on a pull cord. No fueling. No service of the engine's air filter and spark plug. Pro's saw of choice
After-storm cleanup, downing, logging, tree care or land clearing, your Kress Commercial chainsaw will tackle the toughest jobs.
Wind without thunder
Petrol blowers are loud. Really loud. And they're getting banned in more and more towns and neighbourhoods. Worry not: Kress has brought cordless blowing force on par with the very best petrol models. Without the noise.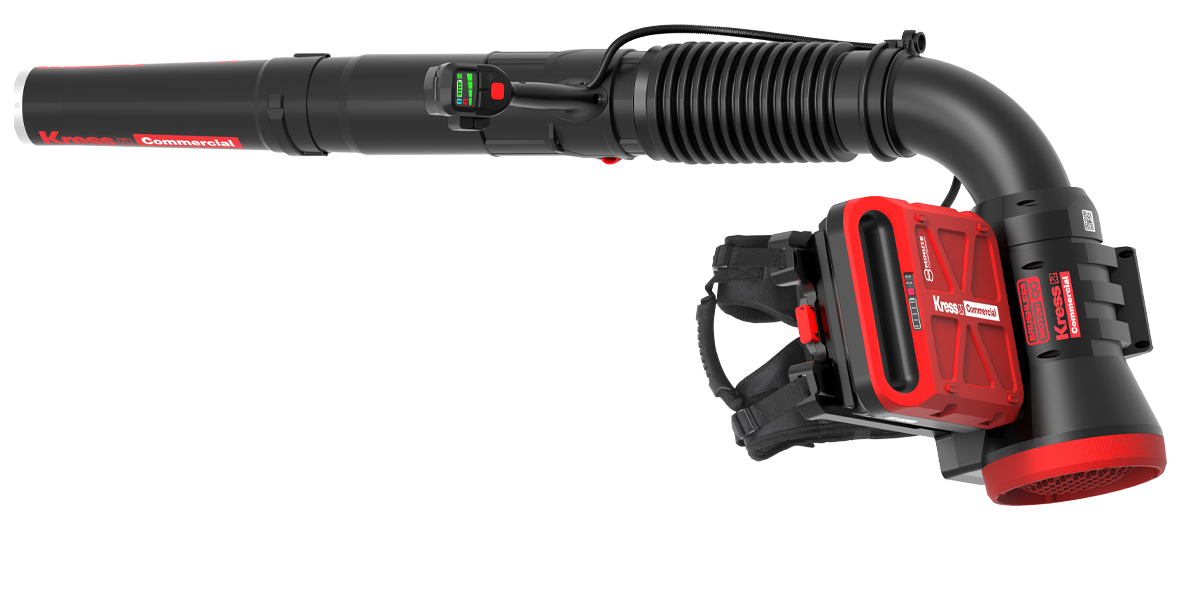 Unprecedented thrust
With a blowing force of 35 N, the new Kress Commercial blower outperforms any other cordless model, and the vast majority of professional petrol blowers as well. Control at your fingertips
The LED display provides information on battery charge and air force, which is fully adjustable at the touch of a button. Quiet. Really quiet.
After getting rid of the annoying noise of explosions in the cylinder, we have obsessively fine-tuned the airflow. As a result, the perceived noise 15 metres away is no louder than a normal conversation.