We've never made an internal combustion engine.
Since 1929.
Today traditional brands, urged by the growing environmental awareness, are adding cordless models to their core range of petrol tools. Kress has been designing and manufacturing DC electric motors over the last 93 years.
Unlimited
runtime
Kress 60 V intelligent batteries and chargers are designed for professionals who can't afford downtime. When using two batteries, the one in charge gets ready before the one in use runs out of energy.
Learn more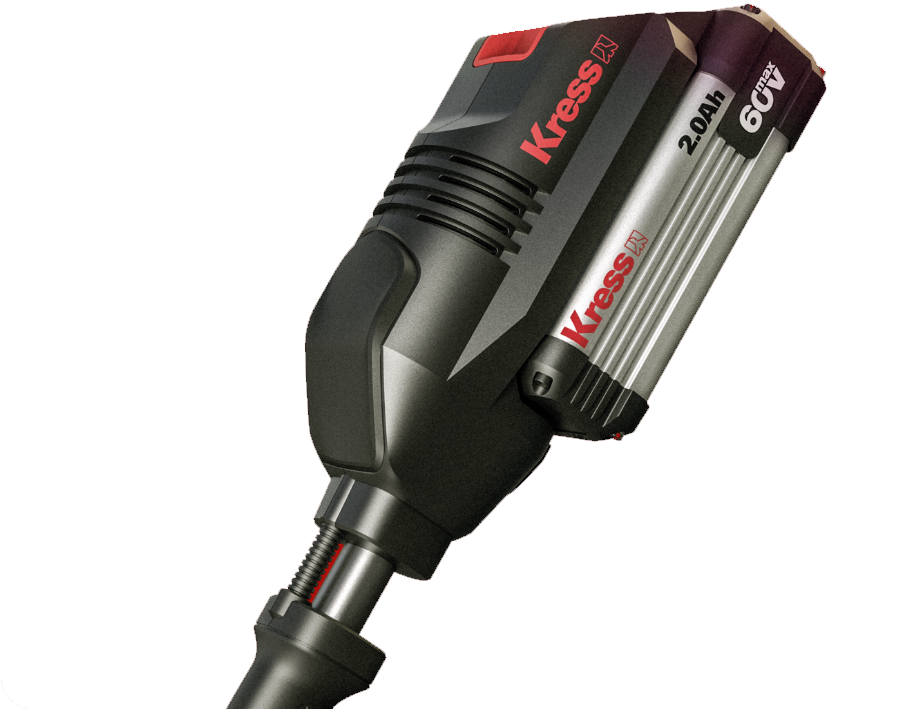 Intelligent
navigation
Kress Mission robotic lawn mowers turn at the edges instead of bouncing back at the edges. They complete the job faster, leaving your lawn available for longer, and go through narrow corridors with ease.