Lawn mowers
How to choose the right lawn mower
Every landscape is different, but the general rule of thumb is that the bigger the lawn, the bigger the mower should be. A large diameter blade will do the job faster in large lawns, but will be less manoeuvrable in tiny spaces.
The power of petrol, without petrol
With Kress, zero-emissions lawn mowers take a major leap forward. High efficiency brushless motors and state of the art batteries have closed the power gap with internal combustion engines. No more excuses to keep operating noisy, smelling and money-hungry lawn mowers.

All the energy you need
Kress batteries can store enough energy to mow two thousand square metres of lawn. With two batteries, professional landscapers can work all-day long with no downtime. Thanks to the super-fast charger, the dead battery recharges faster than it takes the battery in use to run out. Replacing a battery is quicker than filling the mower's tank.
Push or self-propelled?
Push mowers are powered by sweat. Self-propelled mowers push themselves. Push mowers are good for small and flat lawns. Self-propelled mowers make your life easier in large lawns, and become irreplaceable for mowing sloped terrain. Front- or rear-wheel drive? Front is suitable for flat and intricate lawns with many obstacles: by pressing the handle, traction is reduced for easy steering. Rear is ideal for mowing uphill, especially if you are collecting grass – the load on the rear axle will increase traction.
Electronic control
Wet, deep, dense grass can easily get stuck under the cutting deck, causing the mower to get bogged down and jamming. With petrol engines, poor carburetion will make things worse. Not only do electric motors deliver more torque over a wider rpm range than internal combustion engines, they are also natively designed to be electronically managed. Kress's electronic speed control keeps the mower from getting bogged down.
Power is nothing without comfort
A lawnmower designed to mow up to two thousand square metres on a single charge should be comfortable to use. The Kress handle is ergonomically designed and fully adjustable to perfectly fit the operator's body.
Smooth operation
The wheels of Kress mowers run on quality ball bearings. Less friction equates to smoother run, less pushing fatigue and longer mower life.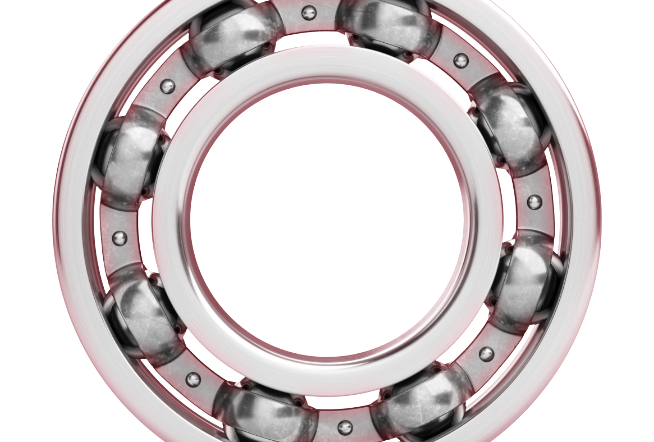 Control at your fingertips
All the main controls are conveniently grouped in a single console at your fingertips. All electrical cables are housed inside the handle to prevent accidental damage.
Chill out
Mowing on a hot summer day isn't pleasant. Don't be tempted to wake up early to mow when the temperature is cooler — dew-soaked clippings stick together covering the grass from sunlight, and disease spreads easier. The good news is that the best time to mow in the summer is after dark. This helps keep moisture in the roots and keep you from sweating too much. A lawnmower with a powerful headlight will make this possible. And don't worry about the neighbourhood — cordless lawnmowers are much quieter than petrol lawnmowers.
How to manage clippings
It doesn't come down to personal preferences. Mulching is useful for returning nitrogen-rich soft grass tips to the soil, but should only be done for shortcuts. When the grass has grown, it is better to bag the clippings. Side discharge is ideal for mowing non-turf grass areas with tall weeds. The best lawn mower is the one that gives you the choice.
Meet the needs of the grass
A healthy lawn requires adjustment of the deck height. If the grass is tall, trim it down progressively instead of at once. If a significant portion of the leaf is removed, grass will give priority to leaves development and roots will cease to grow. The cutting deck should be raised in the summer: longer blades mean deeper roots, which are necessary to suck moisture from underground. Longer grass also better shades the soil, decreasing evaporation. A good mower should be easily adjustable over a wide range of height settings.