Lawn edger
Power-packed
No gas necessary
Ditch the fuel and punch up the power with the Kress 20 cm Lawn Edger. Boasting 1.2 kW of energy and instant torque, this tool delivers a pro-grade performance that exceeds gas.
A true fuel replacement
With the Kress 60V Commercial 8-minute CyberPack batteries you can finally go fuel-free.
No harmful emissions. No excessive fuel costs. No exhaustive maintenance.
And better yet, there's no downtime. They fully charge in just 8 minutes so crews can keep working around the clock. Enhanced for health
Choosing Kress means healthier work.
Crews are no longer subjected to continuous exposure to toxic exhaust emissions, deafening noise, and harmful vibrations throughout the day.
See the proof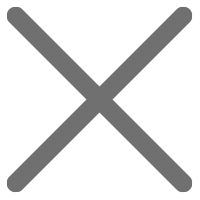 | | | |
| --- | --- | --- |
| Sound & Noise | Kress KC150.9 | Gas-powered equivalent |
| Sound pressure level | 77.6 dB(A) | 96 dB(A) |
Note: A decrease in 10 dB(A) represents a 10-fold decrease in sound intensity.
Exceptional speed for elevated edging
Gas-powered equipment can bog down under heavy loads. The Kress 20 cm Lawn Edger delivers maximum torque from the moment the trigger is engaged all the way up to 4200 RPM.
Solid steel strength
Built with a solid steel driveshaft, Kress commercial lawn edgers endure heavy-duty work and support added pressure to the gearhead.
Weatherproof & washable
With IPX4 water-resistant construction, the Kress 20 cm Lawn Edger is safe to use on rainy days and to wash with a hose.