Commercial hedge trimmers
Power-packed
No gas necessary
With 1.2 kW of power, German steel blades, and fast cutting speeds, the Kress 63 cm Hedge Trimmer is the ultimate cordless solution for fuel-free shrub management—even when jobs get tough.
A true fuel replacement
With the Kress 60V Commercial 8-minute CyberPack batteries you can finally go fuel-free.
No harmful emissions. No excessive fuel costs. No exhaustive maintenance.
And better yet, there's no downtime. They fully charge in just 8 minutes so crews can keep working around the clock. Enhanced for health
Choosing Kress means healthier work.
Crews are no longer subjected to continuous exposure to toxic exhaust emissions, deafening noise, and harmful vibrations throughout the day.
See the proof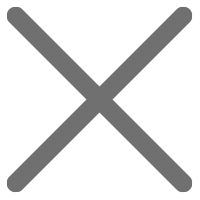 | | | |
| --- | --- | --- |
| Sound & Noise | Kress KC200.9 | Gas-powered equivalent |
| Sound pressure level | 80.3 dB(A) | 94 dB(A) |
| Sound power levell | 91.3 dB(A) | 106 dB(A) |
Note: A decrease in 10 dB(A) represents a 10-fold decrease in sound intensity.
High-performance pruning
The Kress 63 cm Hedge Trimmer achieves a max speed of 3200 RPM and features a balanced design to cut smooth and steady.
Blades built for tough trimming
The dual-sided laser-cut blades are crafted from German steel to support heavy use and feature 38 mm tooth spacing to cut through thick branches.
Weatherproof & washable
With IPX4 water-resistant construction, the Kress 63 cm Hedge Trimmer is safe to use on rainy days and to wash with a hose.