Commercial chainsaws
Power-packed
No gas necessary
Providing 1.2 kW of power, smooth performance, and enhanced ergonomics, the Kress 40 cm Chainsaw keeps professionals on the cutting edge without all the challenges of gas-powered alternatives.
A true fuel replacement
With the Kress 60V Commercial 8-minute CyberPack batteries you can finally go fuel-free.
No harmful emissions. No excessive fuel costs. No exhaustive maintenance.
And better yet, there's no downtime. They fully charge in just 8 minutes so crews can keep working around the clock. Enhanced for health
Choosing Kress means healthier work.
Crews are no longer subjected to continuous exposure to toxic exhaust emissions, deafening noise, and harmful vibrations throughout the day.
See the proof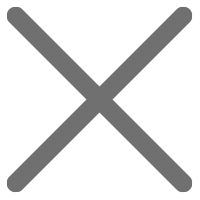 | | | |
| --- | --- | --- |
| Sound & Noise | Kress KC300.9 | Gas-powered equivalent |
| Sound pressure level | 88 dB(A) | 100 dB(A) |
| Sound power levell | 99 dB(A) | 112 dB(A) |
Note: A decrease in 10 dB(A) represents a 10-fold decrease in sound intensity.
Productive and precise cutting
Without bogging down under heavy loads, the superior chain speed of 24 m/s (79 ft/s) maintains the fast and aggressive cuts that are essential for professional results.
Safety made swift
When unexpected kickback occurs, the chainsaw's inertia chain brake rapidly stops chain movement to maximize operator protection.
Weatherproof & washable
With IPX4 water-resistant construction, the Kress Chainsaw is safe to use on rainy days and easy to wash.